Commercial Real Estate as we know it is evolving rapidly. More data is becoming available to a wider audience, decisions are being made faster, and more is at stake than ever before. Having access to reliable information about your transactions at your fingertips can mean the difference between capitalizing an opportunity or watching it slip through your fingers. Debt Management is no exception.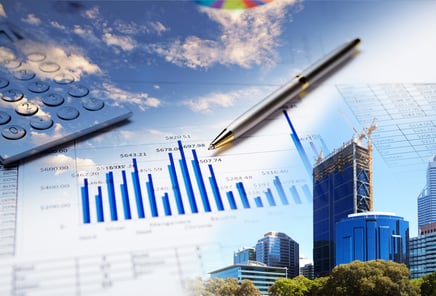 Here at LoanBoss, we live and breathe debt. So we came up with a few steps to help you manage your debt better.
Step 1: Centralize Your Debt Information
Establishing systems for onboarding and centralizing your debt portfolio help more than we can emphasize, especially your loan details. Think about it. How much time do you spend just gathering all of your loan docs to find the right information?
What if instead, you could have a high level overview of your loan on a single page? Or what if you could access all of the deals in your portfolio on a single dashboard?
Having everything in one place will reduce the amount of time and effort your team spends to start actually working. Your Excel database just isn't good enough anymore.
With the right software, you're even able to see the exact provision of any loan doc with the click of a button.
Check out our Instant Loan Doc Viewer!
No more digging through loan docs! Don't waste your time finding details when you can be closing deals.
Step 2: Automate Covenant Tracking and Reporting
The next step to better debt management is to automate covenant tracking and reporting. Automation can help you increase awareness of your metrics and covenants. You'll get numbers in real time (with live interest rates) and be able to generate reports to help you make data-based decisions.
Take automating your lender reporting process for easier lender compliance for example.
Managing all of the lender reporting requirements across your portfolio can be daunting. Putting automated controls into place to help you keep track of what needs done, collecting that information, calculating financial covenants, and simplifying the report delivery can help to de-risk compliance management and prevent unnecessary events of default.
Now that your debt information is centralized, it's easier to find the lender adjustments necessary for covenants such as debt service, DSCR, debt yield. We've automated the math behind these numbers so you'll always be presented with a live lender adjusted DSCR or DY!
A good debt management system will take these responsibilities and automate the scheduling and task management aspects of covenant compliance and leave you to just verify and deliver information. Doesn't that make it easier for you to manage?
Step 3: Analyze and Find New Opportunities
Integrate those systems into your current workflows to help you look ahead. It's cool to set up those tools, but if you don't make a conscious effort to modify your habits and build these into your workflow, you won't be able to capitalize on the advantage they can give you.
Steps one and two make it easier to manage your current debt but step three helps you optimize your debt going forward.
A debt management system that integrates properly into your workflow will not only help you stay on top of your debt portfolio, saving you time, but will also create new opportunities by keeping you in the loop on key events so they don't pass by unnoticed.
Don't let another refi opportunity slip through your fingers! Our Refi Analysis Tools will automatically size every loan for a potential refi across different lenders, structures, and terms. It runs projections and compares refi scenarios across your entire portfolio so all you have to do is pick the best one!
Debt is the most expensive cost center you're not thinking about — let LoanBoss do the thinking for you!
The tech landscape for CRE is broadening rapidly, providing users with more tools and more options to take advantage of your data than ever before. PropTech is experiencing a renaissance, and while that does leave you with options, some platforms are better than others.
Users should be able to expect:
A SaaS platform that can accommodate your unique debt portfolio. This includes referencing loan documents, building precise loan cashflows, running accurate prepayment penalties, and keeping tabs on the loan amount your properties could support.
A team to support you with keeping your data up to date and accurate so you know you're making decisions on the most up to date available.
Gives access to your entire team – the more visibility, the better.
How else can we help? Check out what else LoanBoss has to offer!
Request a Demo to see the software or email us at theboss@loanboss.com!
Stay in the loop for more with our Industry Insights page.